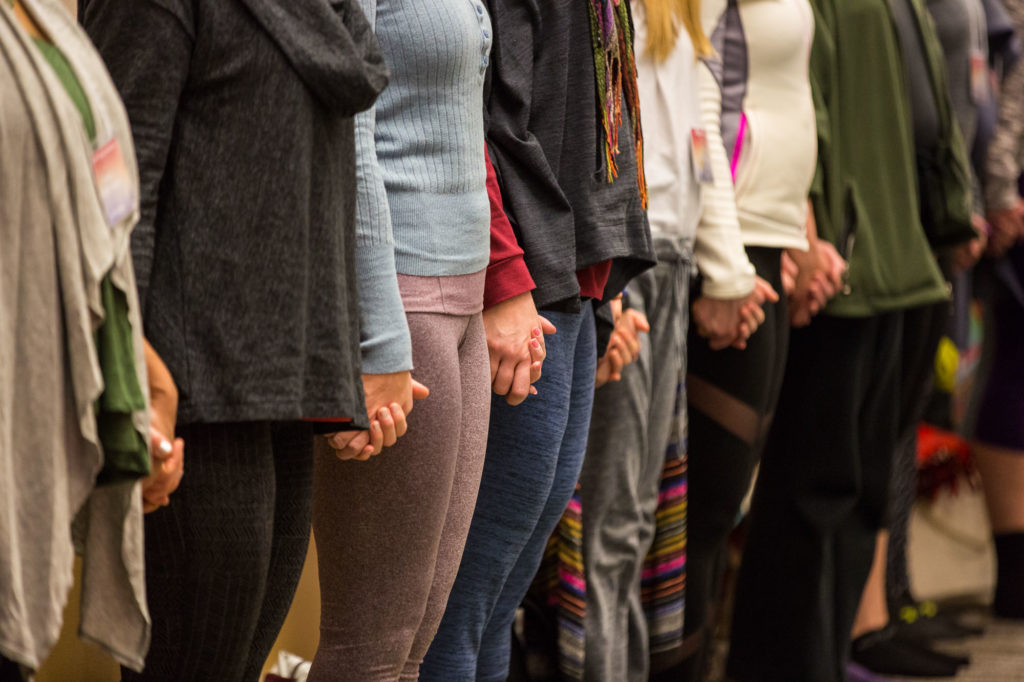 Here at the Northwest Yoga Conference, we are always asking ourselves about meaningful ways to create opportunities for the community to connect and learn throughout the year, not just at the conference, which led us to develop our newest conference pass offering.
We are excited to introduce the Sangha Pass!
Whether you are a yoga teacher or a passionate yoga student (or both!), you will love the benefits of our new Sangha Pass!
What's Included in the Sangha Pass?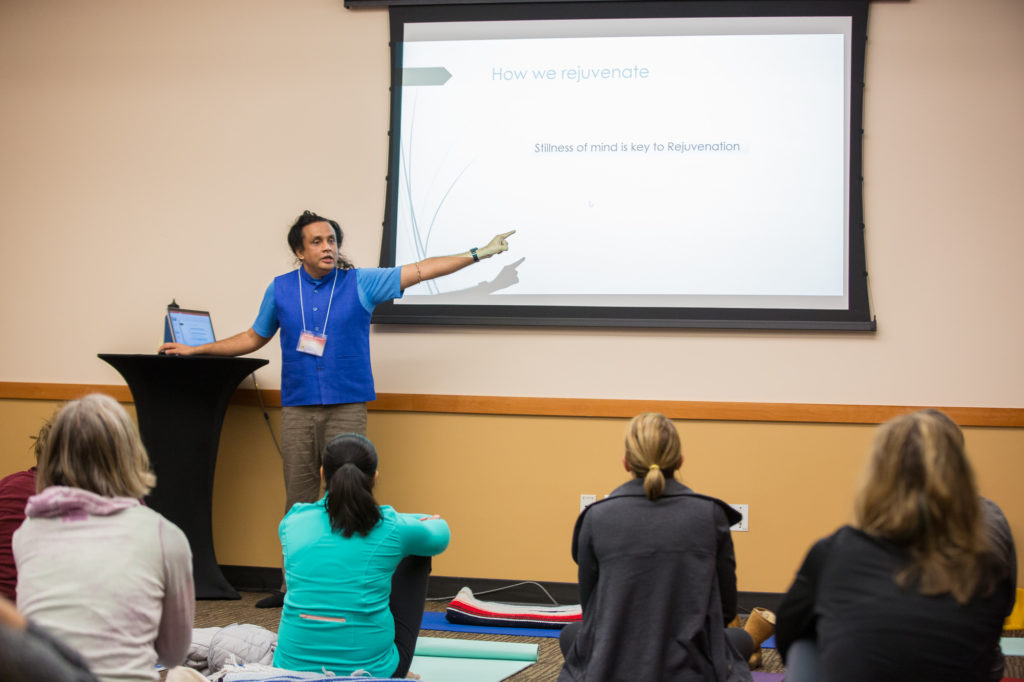 Monthly Online Workshops
A monthly 2- hour workshop and Q&A with previous and current conference presenters. That's 24 hours of non-contact continuing education. Consider that in-person and online 2-hour workshops often cost between $50-$80 and the value of the workshops easily exceeds the cost of the Sangha Pass. Can't make it to the live broadcast? No worries, we will share a private playback link for Sangha Pass holders so can catch the replay anytime.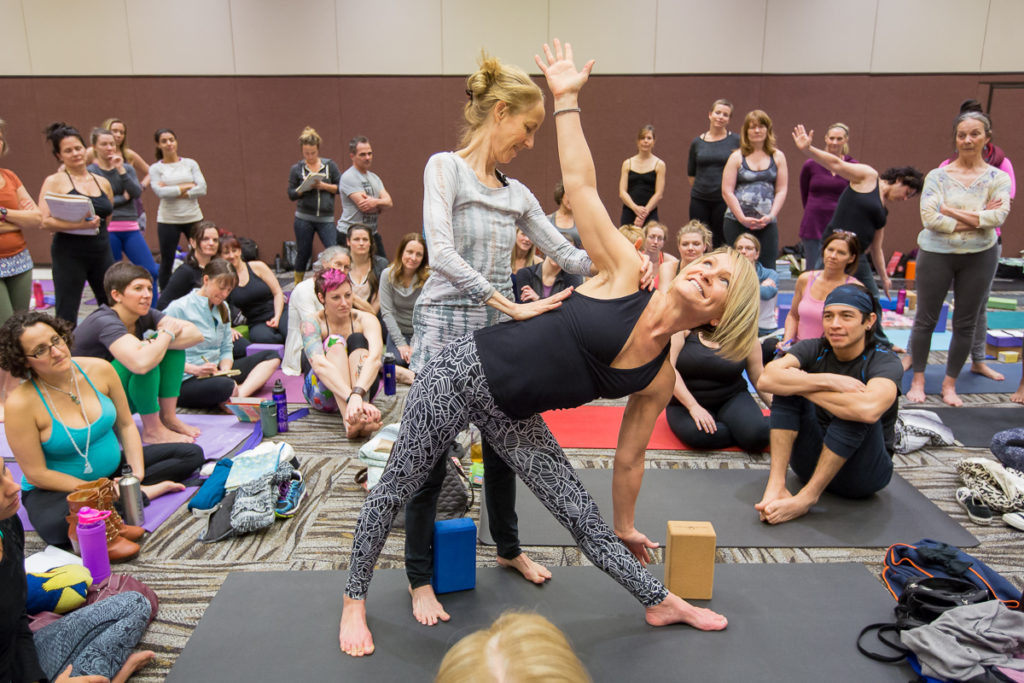 A 4-Day Pass to the 2020 Northwest Yoga Conference
A 4-day pass to join us at the next Northwest Yoga Conference in Seattle, WA! The 4-day pass includes an all-day immersion on Thursday, 21 hours of workshops on Friday, Saturday and Sunday, a coveted swag bag and entrance into our special evening events.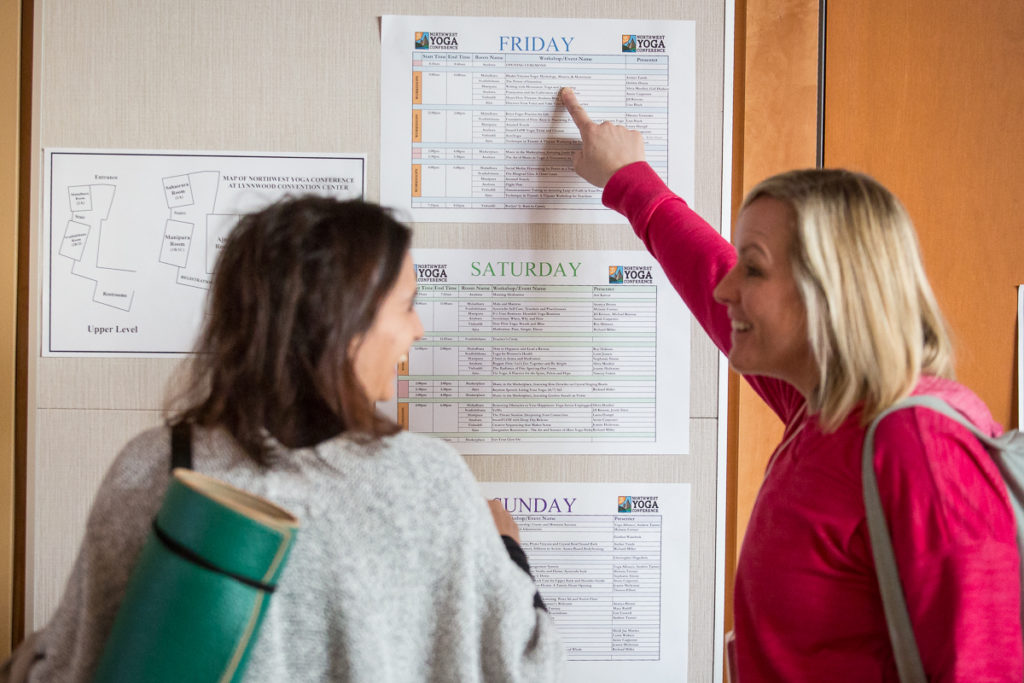 Be An Influencer
Invitation to participate in Sangha surveys that will help influence the offerings at the conference. This is your opportunity to help us decide on which presenters to invite, what topics to cover and more!
Early Online Registration Access
As a Sangha Passholder, you will be able to register online for workshops before the general public, ensuring your space in our sold-out workshops!
Private Facebook Group
Sangha Pass holders will have the option to join a private Facebook group. This is the perfect place to further discuss topics covered in the monthly workshops or simply get to know each other.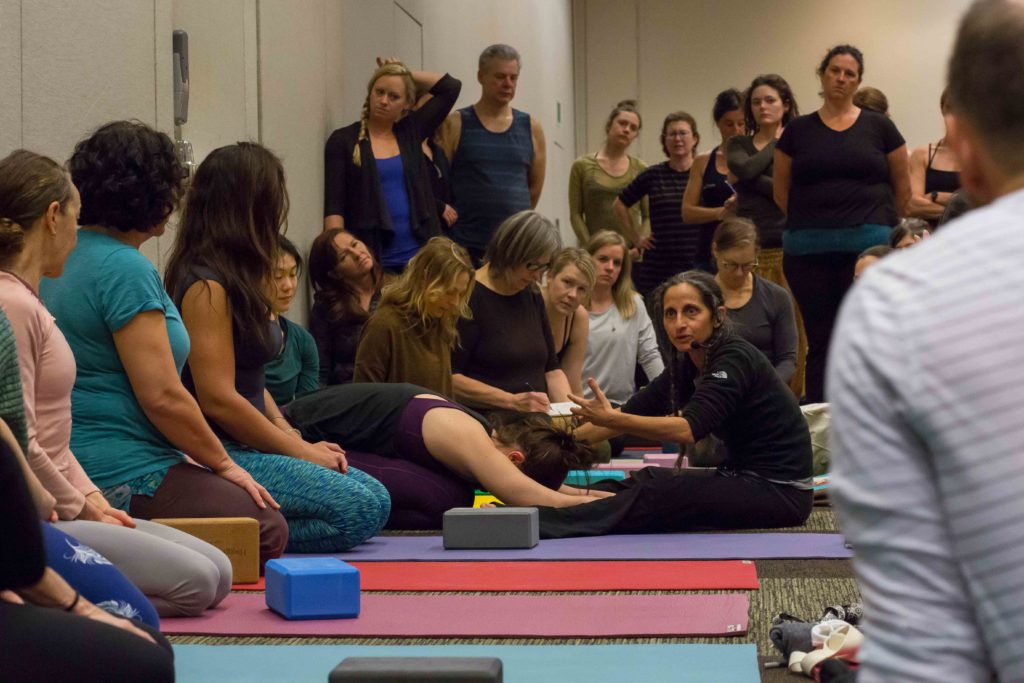 No-Fee Monthly Payment Option
For the first time, we are offering a monthly payment option! Other events charge interest or additional fees to offer monthly payments but true to our values of making the conference as accessible as possible, we worked hard to find a solution that eliminated additional fees for attendees.
How much is the Sangha Pass?
The Sangha Pass replaces our previous Mala Pass, but with the additional value of the online workshops, all at the same price of $432 (+21.60 for 5% Seattle Admission Tax). You can choose from two payment options:
Purchase the pass in one lump sum of $453.60 ($432 + 21.60).
OR
Purchase the pass with our exclusive no-fee monthly payment option for $38 per month.
The Sangha Pass saves you more than $75 over the regular priced 4-Day pass!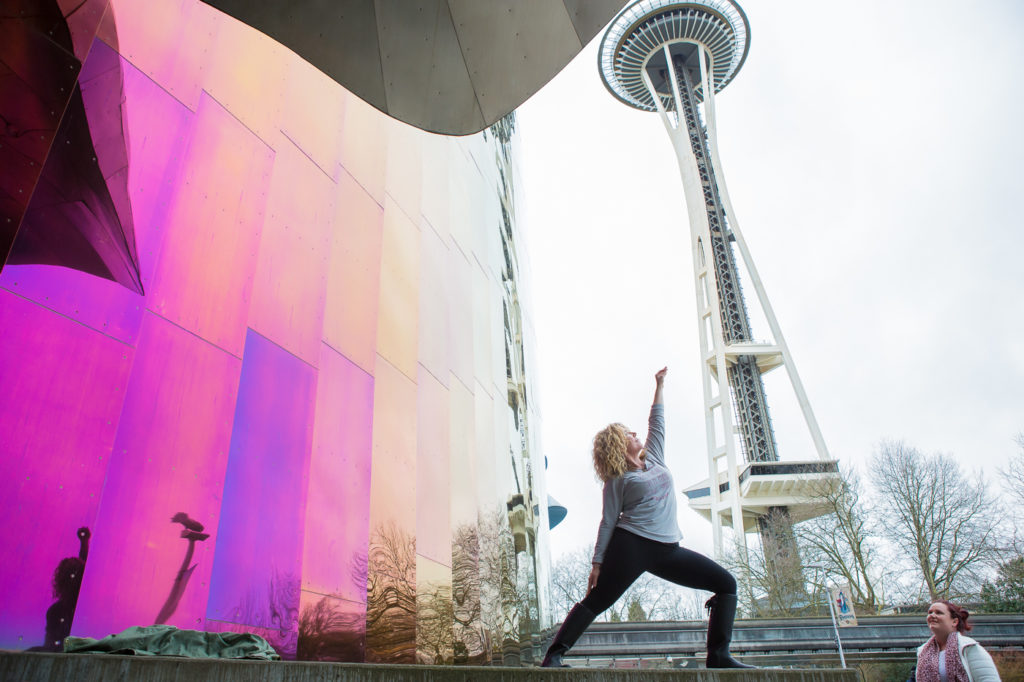 When and where is the conference and who is presenting?
The conference will be in February 2020 in Seattle, WA. We will announce dates, specific location and presenter line-up in Spring 2019. We understand that there may be concerns with purchasing this pass without specific dates. We have you covered! Once we announce the dates and presenters, you will have up to 7 days to reach out to us by e-mail to cancel your pass if the dates or presenters do not align for you. Even if you cancel your pass, you will still have access to the 2-hour workshops that were released up until that point (Spring 2019) so there really is nothing to lose.
Previous presenters at the Northwest Yoga Conference include Tiffany Cruikshank, Maty Ezraty, Seane Corn, Kathryn Budig, Annie Carpenter, Richard Miller, Julie Gudmestad, Sarahjoy Marsh, Kia Miller, Amy Ippoliti, Eion Finn and many more!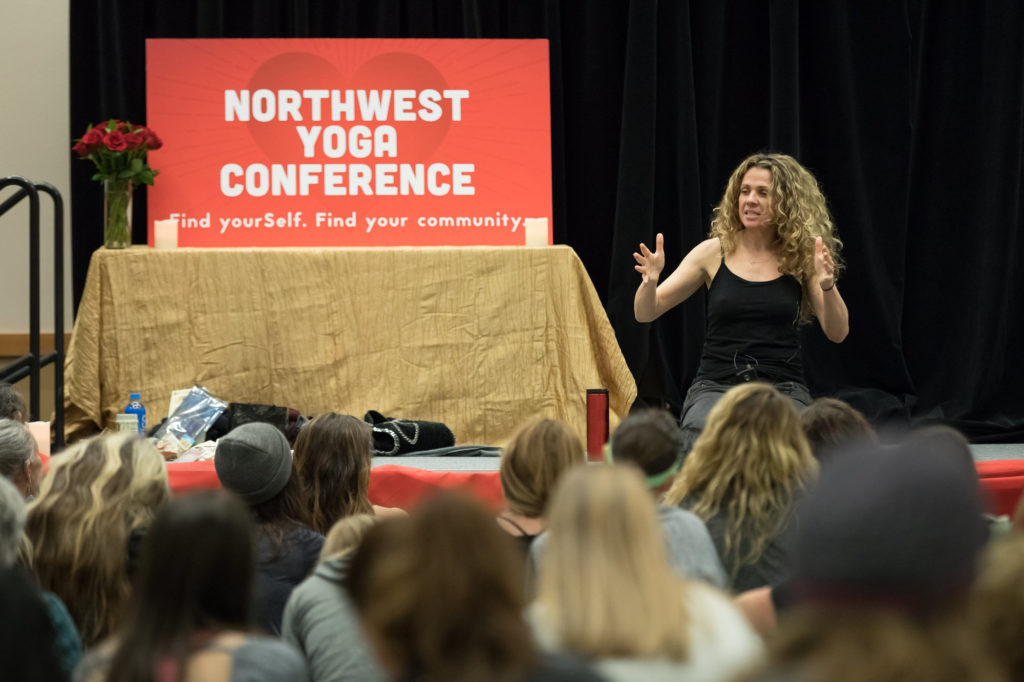 I pay the same as last year but get more in return?
Yes, that's correct! For a one-time payment of $432 (+ 5% Seattle Admission Tax) or $38/month (less than the cost of a 2-hour yoga workshop), you will gain access to a monthly 2-hour yoga workshop with high quality and knowledgeable teachers AND a 4-day pass to the next Northwest Yoga Conference!
We will only be offering 108 Sangha Passes and for a limited time.
THIS WEEK ONLY…
We are including a special offer for those that purchase their Sangha Pass this week. You will receive one ticket of your choice to Friday or Saturday night's special evening event at the Northwest Yoga Conference. We know that life is better experienced with loved ones and we would love to have you bring a friend with you to share the experience!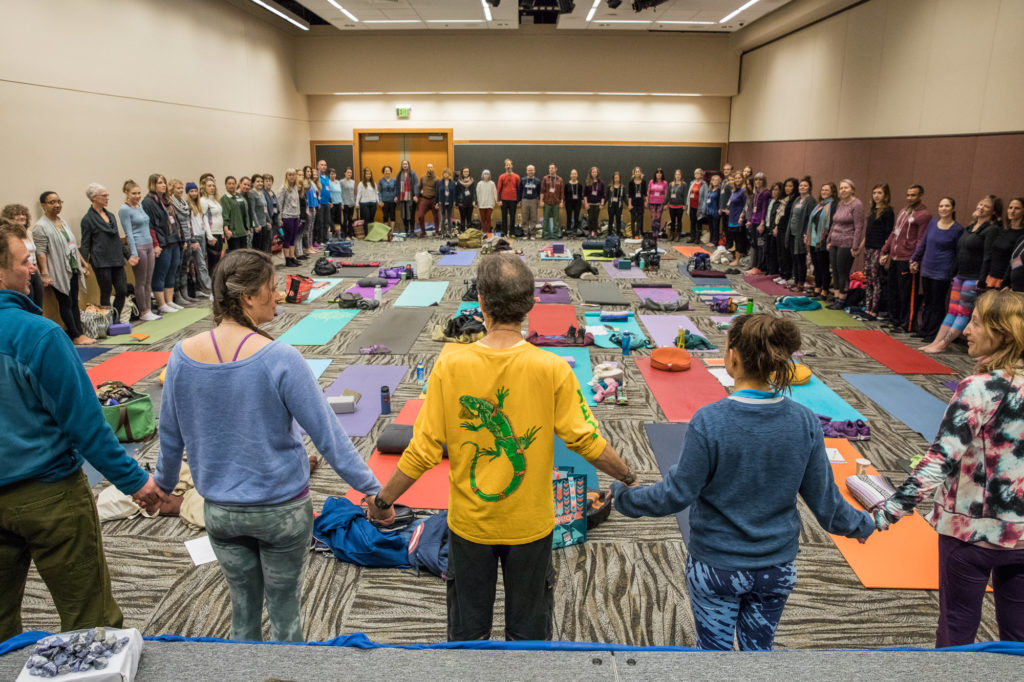 Ready to be a part of our Sangha?
Choose from one-time or 12-month payment option below:
One-time Purchase
12 Monthly Payments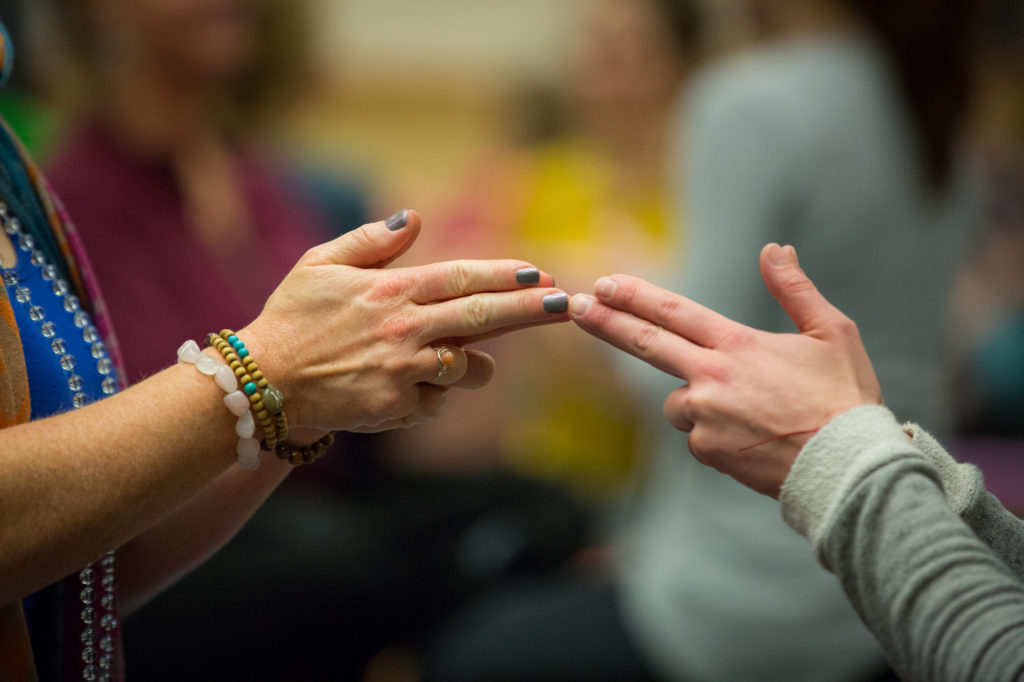 Terms and Conditions: Limited to 108 passes. Only available for purchase until February 19th. For those who purchase the monthly payment option, you must make a $38 payment to sign up for the program, then you will be billed $38 automatically each month on the date of the month on which you purchased your pass. For example, if you purchase your pass on January 14, 2019, you will be billed for the next consecutive 11 months on the 14th of each month, for a total of twelve $38 payments. Purchase is transferable but non-refundable. An exception to the refund policy will be made only during the 7 calendar days after the 2020 dates and line-up are announced. Pass holder will be notified by e-mail of the dates and presenter line-up. If at that time, the Pass holder decides that they no longer want to attend the conference, the Pass holder must notify the conference by e-mail within 7 calendar days of the date the e-mail was sent to request a refund for their pass.