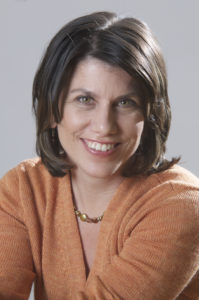 Transforming Insight Into Action: the Bhagavad Gita for Yoga Teachers, Psychotherapists, and Coaches with Sarahjoy Marsh
It is not uncommon to have lucid insights during yoga practice. What is uncommon is putting those insights into action.
Transformation is the practice of allowing, reflecting, welcoming an insight to arise out of the current (and even historical) symptoms of our lives, as stored in our bodies and know all too well by our anxious or disappointed minds; AND, putting such insight into action.
This session will ask the questions:
• How does insight arise?
• How will we know which ones are most lucid or true for our journey? (personal and inter-personal)
• What is happening when we don't put insight into action? Why? What are our obstacles?
• What do we need to cultivate to become a person whose insights arise, even through muddy waters, into a clear heart and mind? And, what do we need to cultivate to be a person who can then act in accordance with the truth of such insight?
The Bhagavad Gita illustrates many powerful components of this journey, including the need for refuge, retreat and renewal; the need for discretion and humility; the need to ask for a wise teacher; and the encouragement to ask the vital and courageous questions. The Gita also teaches us about the Gunas: tamas, rajas, and sattva, essential for understanding how inappropriate insights can arise (impulses disguised as insights), what happens when a repository of un-manifest insights gathers around our psyche year after year; and what we can do to place ourselves in the optimal conditions to support transformation.
This one-day immersion will include both an overview and deep-dive; direct experience in the form of practices and an open discussion about the methodologies incorporated into those practices. It is appropriate for everyone, but also directed at yoga teachers, yoga therapists, mental and medical health providers of all kinds, and social justice ambassadors and advocates.
Continuing Education: 6 hours
Only $139 for the entire day!
Click here to register.
About Sarahjoy Marsh
Sarahjoy Marsh, MA, E-RYT-500 yoga teacher, therapist and author, is a vibrant, compassionate catalyst for transformation to those that suffer from addictions–in particular disordered eating patterns/emotional eating. The combination of her ability to identify when a conditioned mind crowds out clear thinking and to inspire the courage to bring insight into action, her knowledge of powerful yoga and mindfulness tools, her perspective on the terrain of the stages of recovery and the tools to use along the way to recovery make her methodology (outlined in her book Hunger, Hope & Healing: A Yoga Approach to Reclaiming Your Relationship with Your Body and Food) a comprehensive and effective healing modality. Her 25+ year training and facilitation background includes transpersonal counseling, art therapy, and community mental health, the psychology of yoga, Ayurveda, and rehabilitative yoga. Committed to supporting marginalized populations and using yoga for social justice Sarahjoy founded two non-profits, Living Yoga and the DAYA Foundation.
Learn more about Sarahjoy in this video: