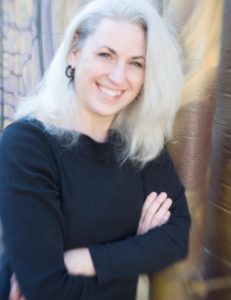 Building a Successful and Sustainable Yoga Business for Yoga Teachers and Studios with Lynann Politte
Filled with practical guidance in identifying and claiming your unique place in the yoga industry, this step-by-step workshop explores ways that integrate the intimacy of the yoga industry with practical business and marketing strategies. You will walk away with the tools to discover, create and develop your yoga business in a successful way. It is an experiential workshop – tailored for yoga teachers and flexible to work with whatever business desires the participants want to explore.
Workshop includes:
• Shaping and defining your unique brand as a yoga teacher or studio
• Determining options for promoting yourself or your studio
• Building a heartfelt community
• Moving through blocks of financial success
• Marketing components for building a loyal student base
• Creating effective & compelling website
• Using social media and online marketing the most effective way
• Creating passive income through online teachings and courses
With over 25 years in the wellness industry, 15 of them specifically in the yoga industry, Lynann offers a unique perspective and approach to marketing. You will see the importance of staying true to your authentic self and learn how to market your yoga offerings in an effective way so students who resonate with your teachings will find you.
Continuing Education: 6 hours
Only $139 for the entire day!
Click here to register.
About Lynann Politte
Lynann Politte's unique approach, years of experience, drive, and vibrant enthusiasm provides the business guidance, strategy, and tools for yoga professionals to expand the reach of their message, taking their business to the next level. She masterfully reframes "branding" into a model that is conscious, mindful, and wrapped in integrity. Her support, management, and connections are the catalyst for the potential held in the wisdom and skills of each client. Lynann holds a Master in Business Administration, is founder of her boutique management firm, Yoni Speaks Productions and "Balancing the Elephant" business school. She is a regular contributor to publications such as Elephant Journal, YogiApproved and other online publications. As a compelling and thought provoking workshop presenter she has taught Yoga Business workshops at Yoga Journal, Yoga Alliance online course series, Northwest Yoga Conference, Sedona Yoga Conference, Forrest Yoga 200hr teacher training, Lighting the Path 200hr teacher training and YogaJoy 500hr Yoga Therapy teacher training. Lynann lives in an intentional community on an island in the Pacific Northwest.
Here is a teaser of information you can expect from Lynann's workshop: