Meet the team behind the magic!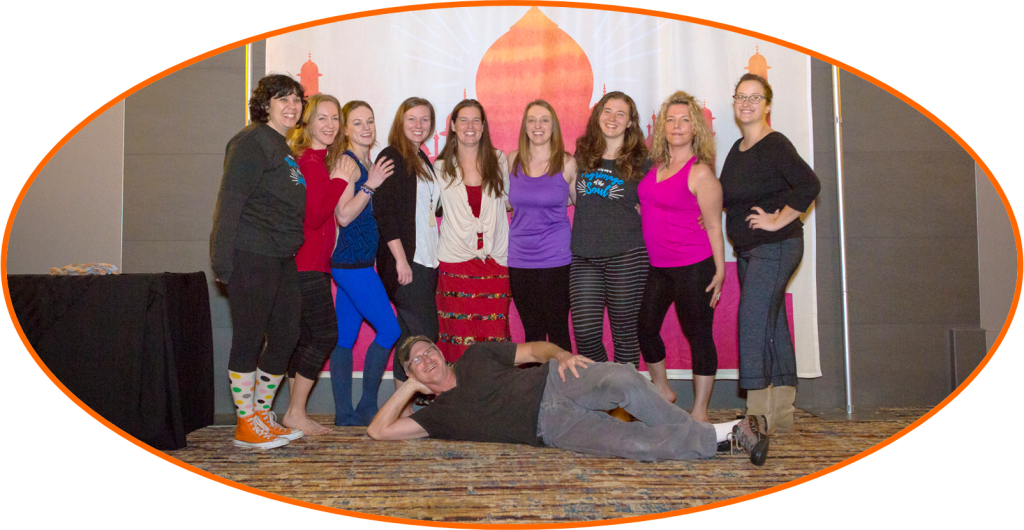 Melissa Hagedorn
Conference Founder and Director

Originally from Marysville, WA, Melissa founded the Northwest Yoga Conference in response to her own need for a local and affordable immersion into yoga after her husband was laid off from his job. Since founding the conference, she has taken many leaps of faith and embraced the adventure that life presents. She is a believer in saying yes to opportunity. Melissa enjoys exploring and sharing nature from her RV (full-timer!).  In addition to yoga and hiking, she enjoys spending time with her family and friends, running, and practicing yoga in the wilderness.
Julie DiRusso
Volunteers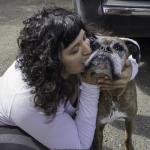 This will be Julie's seventh year working with the NWYC.  She believes in Melissa's vision to bring the yoga community together and what better way to do that then with a lot of great workshops. Julie's other passion involves her 3 beautiful boxers and working with a local boxer rescue. When she is not volunteering, she works as a physical therapist in Snohomish county.
Torrey Kaminski
Marketplace Director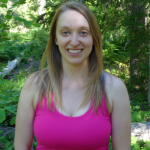 This is Torrey's fourth year supporting the conference.  She is continually grateful for the endless benefits and life lessons she has learned from her yoga practice. Torrey also loves music and is a professional, classically-trained flute player. Noticing how yoga enhanced her own flute playing, Torrey completed her 200-hour teacher training to deepen her own practice and be able to share her knowledge with others. Along with teaching regular yoga classes, Torrey enjoys fusing yoga and music by incorporating asana, breathing techniques, and other yogic concepts into her flute teaching, and also offering workshops for musicians.
Lindsay Baugh
Graphic Design

Lindsay's yoga practice began in 2009 and has been a wonderful journey of exploration and self inquiry. She believes that her passion for design and yoga is a powerful combination and she strives to create and pursue opportunities that spread joy and elevate connection through building community. She looks forward to collaborating with the NW Yoga Conference team for the fourth year and bringing her love of design and yoga together!
Carly Hayden
Swag Bags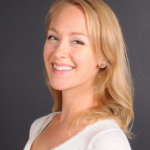 Carly is delighted to be our swagbags coordinator for a fourth year. She spends her days teaching yoga on paddleboards, on farms, in corporate offices, and everything in between. Off the mat, Carly loves spending time with her husband and two daughters, getting into nature, seeking new experiences, and losing herself in a good book.
Casey Dawson
Customer Service/Oregon Marketing
Photo and info coming soon!
Nicole Hagestad
Marketing and Outreach Assistant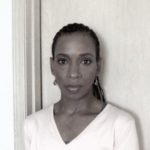 Nicole is a home economist (wife, mother of four adult children) with a lifelong relationship with yoga. Deepening her practice and vivifying theory are her primary and personal foci. Lifestyle, fun and fashion are her passions and these will be her stories.
Kirstyn Archer
Ambassador Leader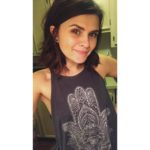 A recent graduate from Ohio University, and brand-new to the Pacific Northwest, Kirstyn is thrilled to join the Northwest Yoga Conference team as the Ambassador Leader. An aspiring Yoga teacher and Journalist, Kirstyn believes Yoga is a bridge to deeper self-love, healing and health. Her dream is to make Yoga accessible to anyone who feels drawn to the practice, as well as continuously learning and deepening her own practice. When she's not on the mat, you can find her traveling around her new Oregon home, looking for a beautiful new place to hang her hammock, and searching for the best cup of coffee she can find.